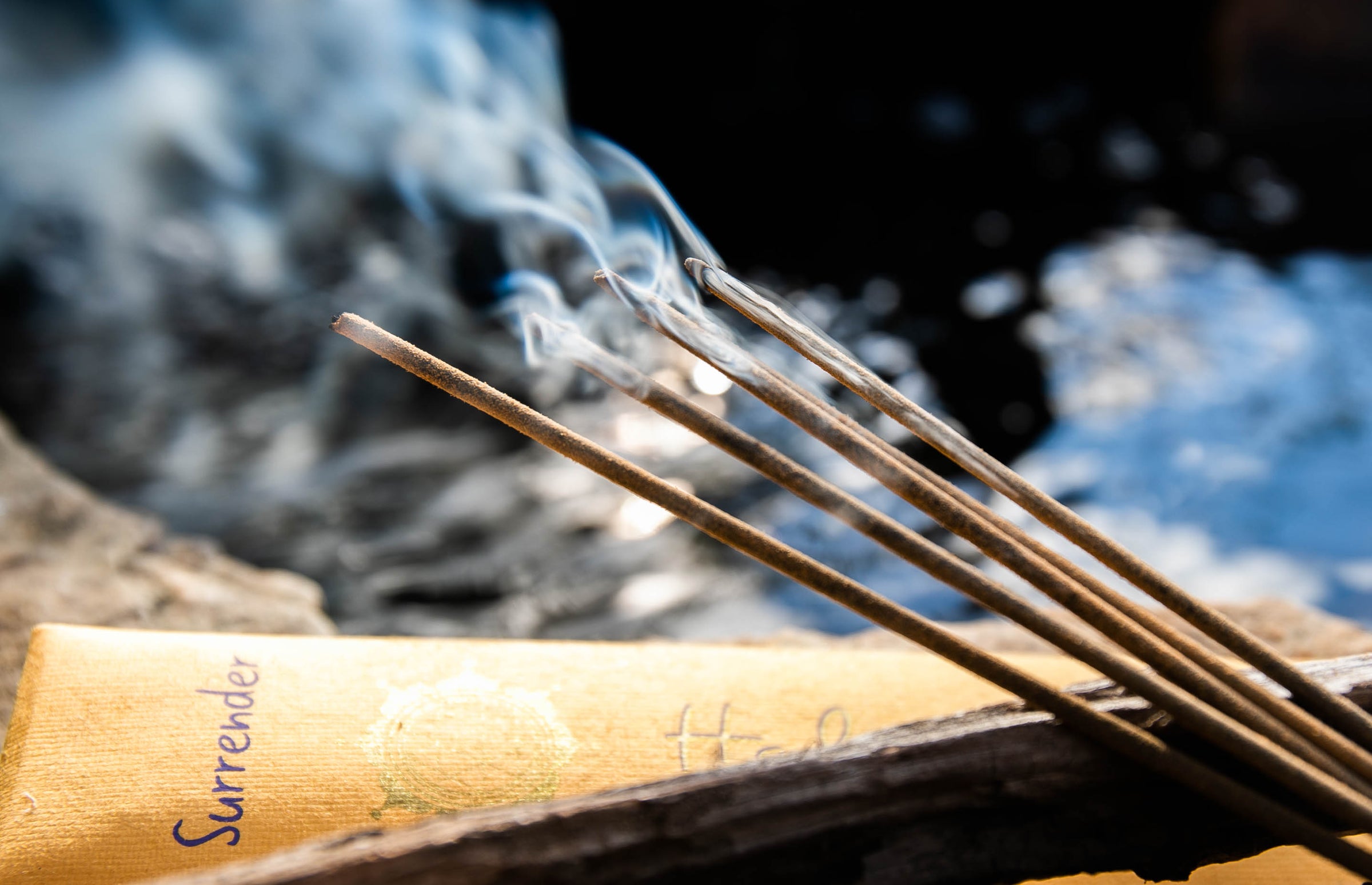 honest
Good scents
When purchasing Holy Smoke Eco Incense you can have Peace of Mind
for your health when you light up
in the ethical business practices behind the product
knowing all elements of the packaging are biodegradable or recyclable
why choosing the right incense is so important
Incense offers its gifts through the element of air so it makes good health sense to use quality incenses that are safe & non toxic.
 Cheap incense brands are cheap because they rely on an aromatic cocktail of inferior ingredients,
chemically enhanced scents & toxic additives of which, when burned can produce carcinogenic particles and be incredibly harmful to your health.
 Choose incenses that are made from natural ingredients, are ethically made & that support both you & the planet's good health.
In the end we all share the same air.
working with rural women in rajasthan
We are thrilled to be providing employment opportunities for rural women.
Creating a healthy happy work environment which dovetails with traditional village life.
Raising the bar for fair work and pay in this area.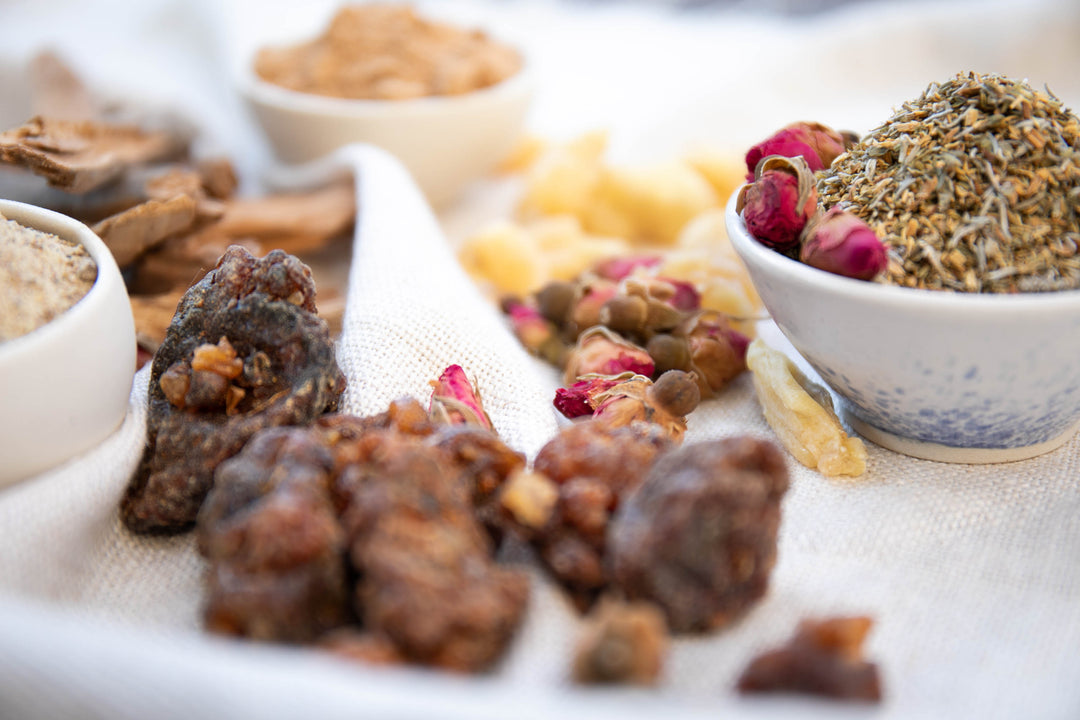 Premium natural ingredients
Holy Smoke Eco Incense ingredients - Ayurvedic and Western - are responsibly sourced and include a high-quality activated charcoal, (important due to its purifying qualities,) resins, oils, bark powders, herbs, essential oils, aromatic woods, honey for binding and bamboo sticks
Eco friendly packaging
The packaging is either a handmade rag paper utilizing material off-cuts from commercial fashion and printed using azo-free inks or a recycled FSC paper.
We also send out all orders in recycled or recyclable materials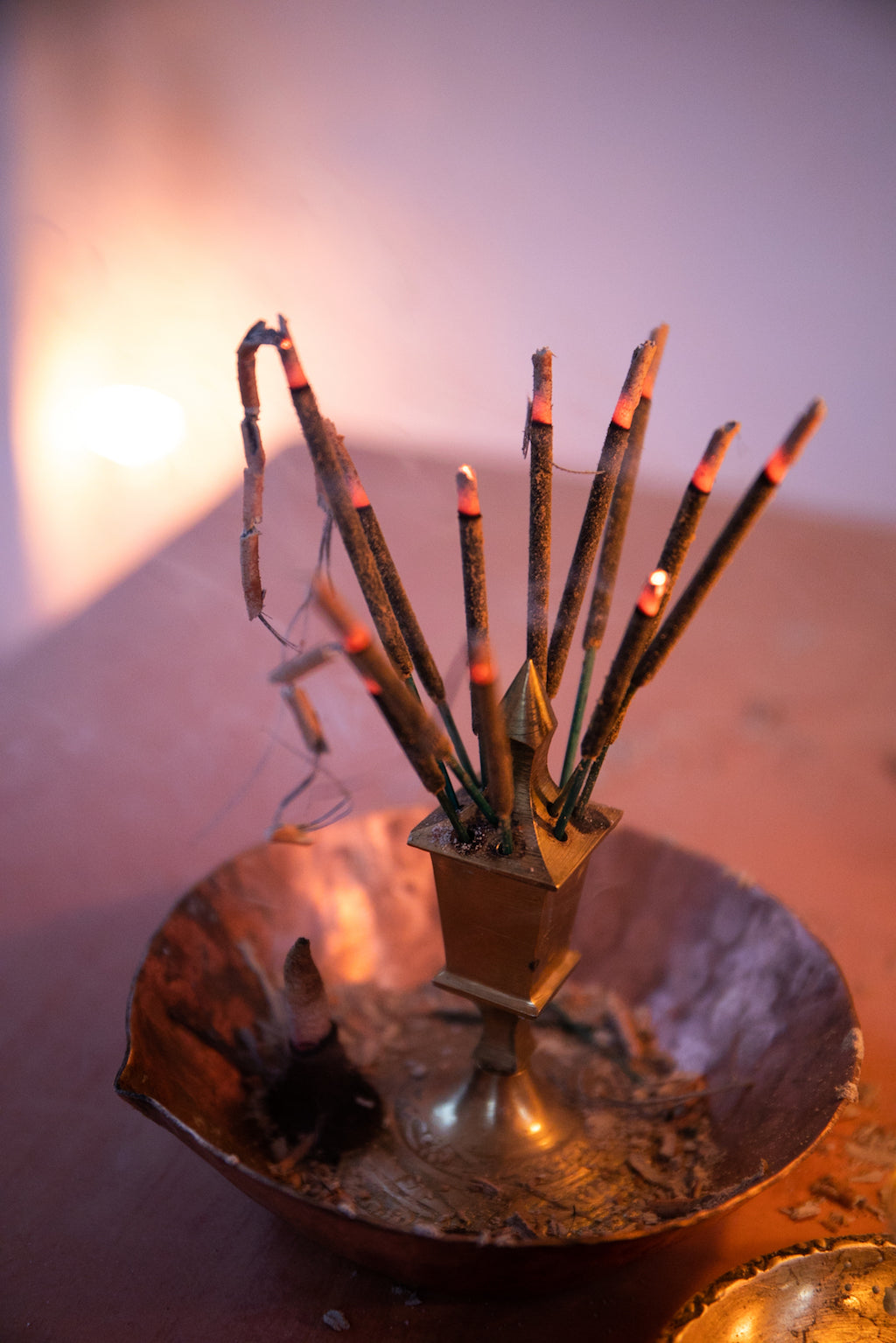 NO TOXIC CHEMICALS
You can have full confidence that Holy Smoke Eco-Incense does NOT use Formaldehyde, Toluene, Polyaromatic Hydrocarbons, Carbonyl, Benzene, Diethyl phthalate.