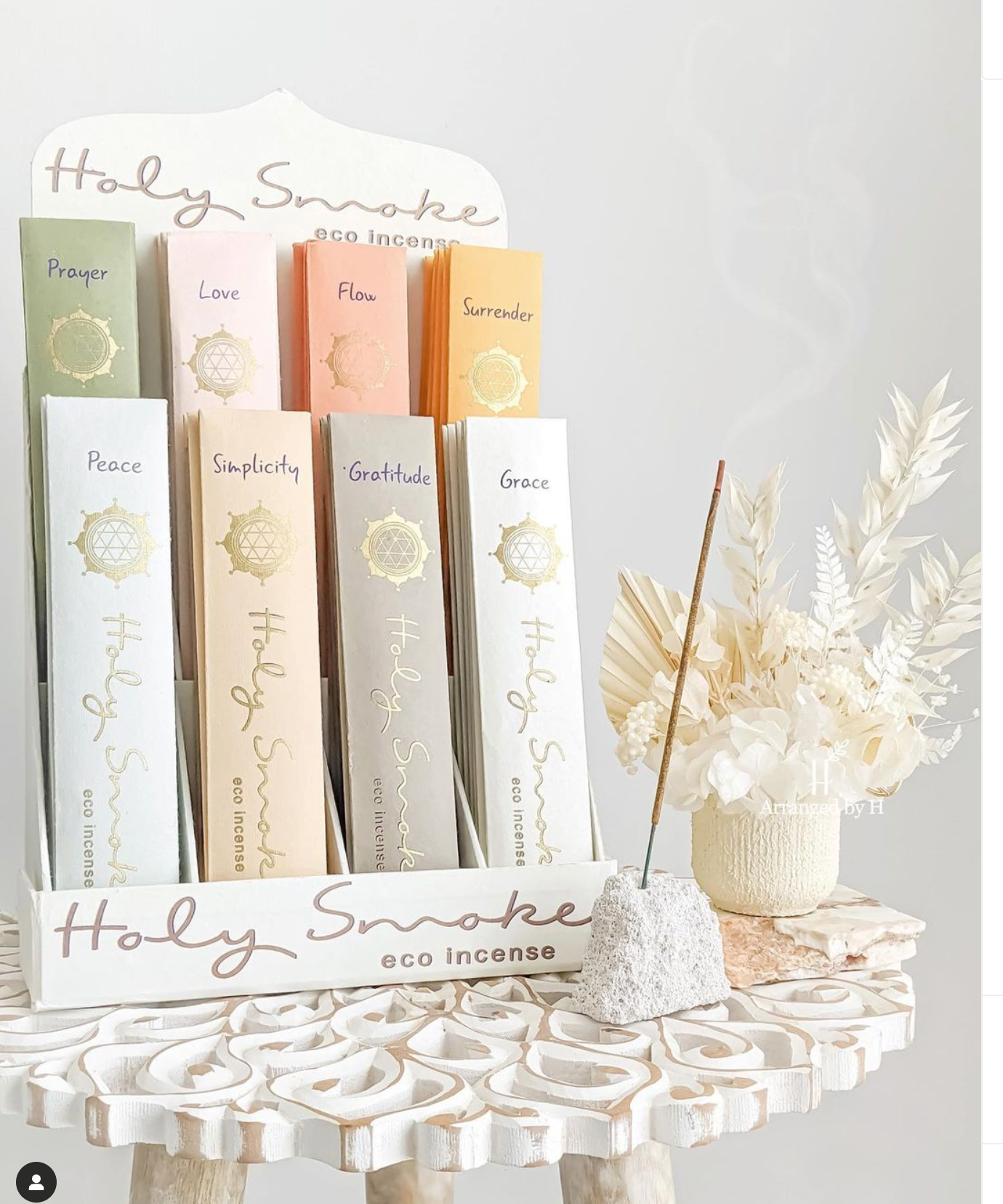 visit
our stockists
With over 100 stockists in Australia and New Zealand there's sure to be one close by!
interested in becoming a stockist?
Join the best scented team you've ever been a part of!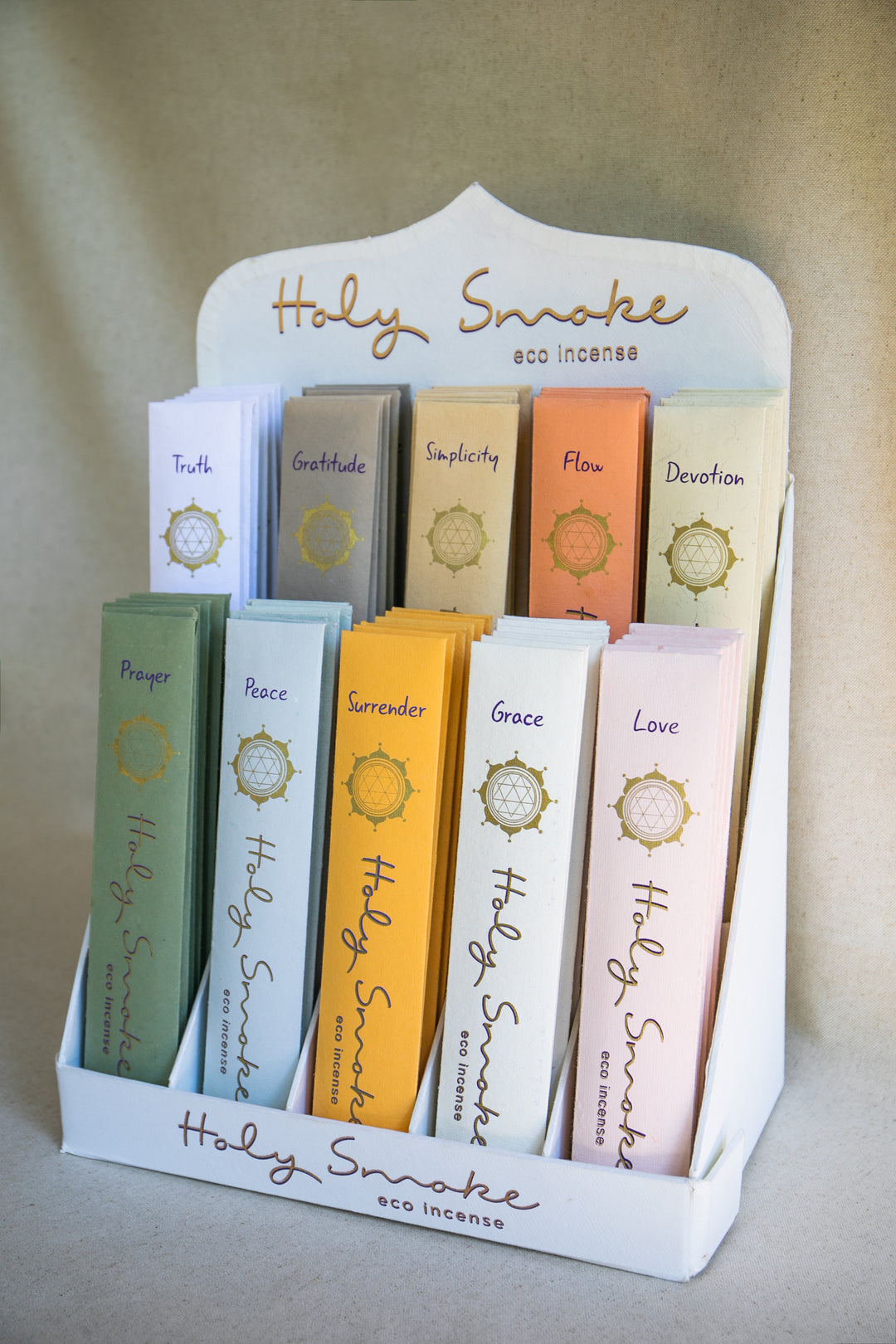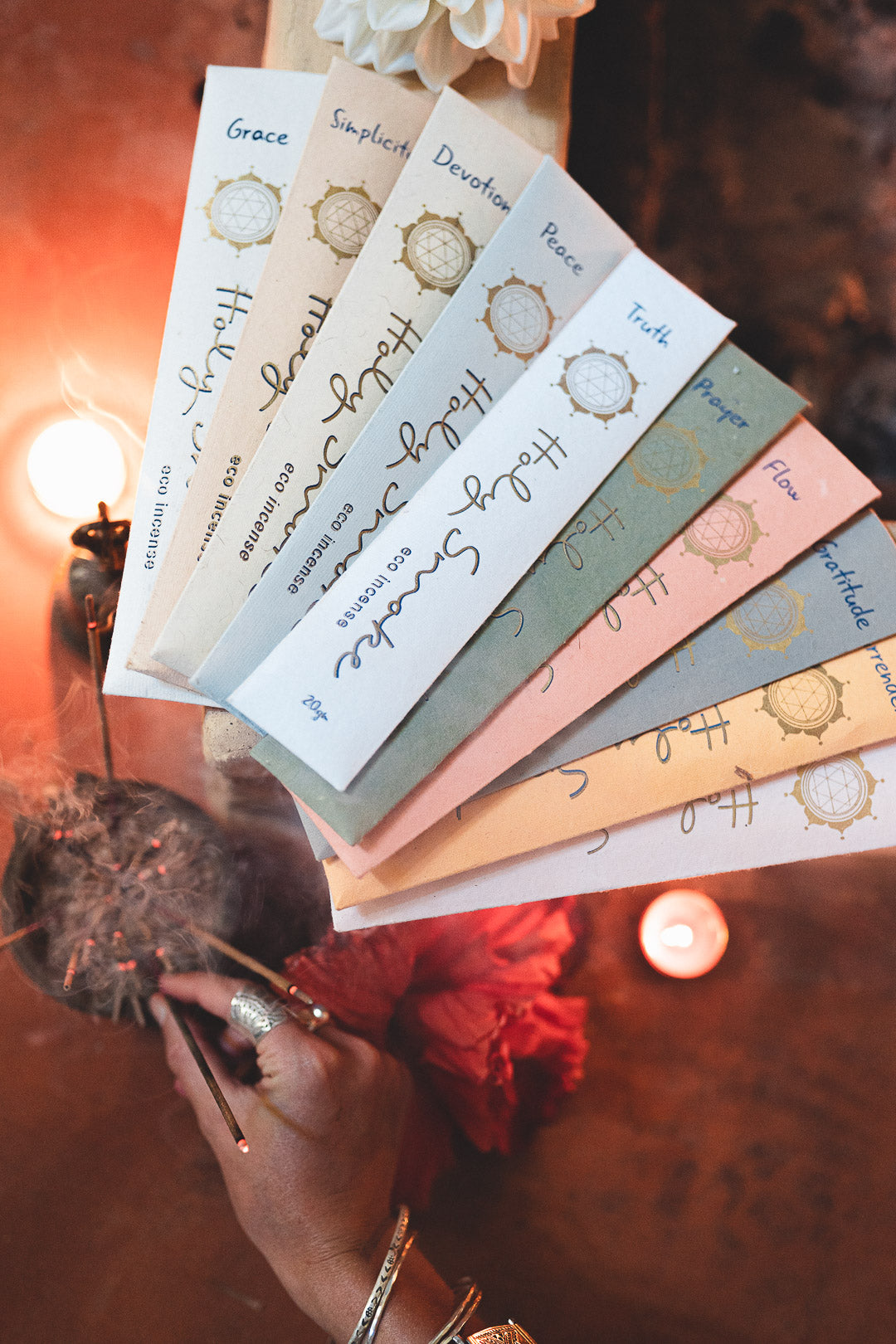 STOCKIST ENQUIRY FORM
Tell us about your business and why you think we'd make a great match!
from our stockists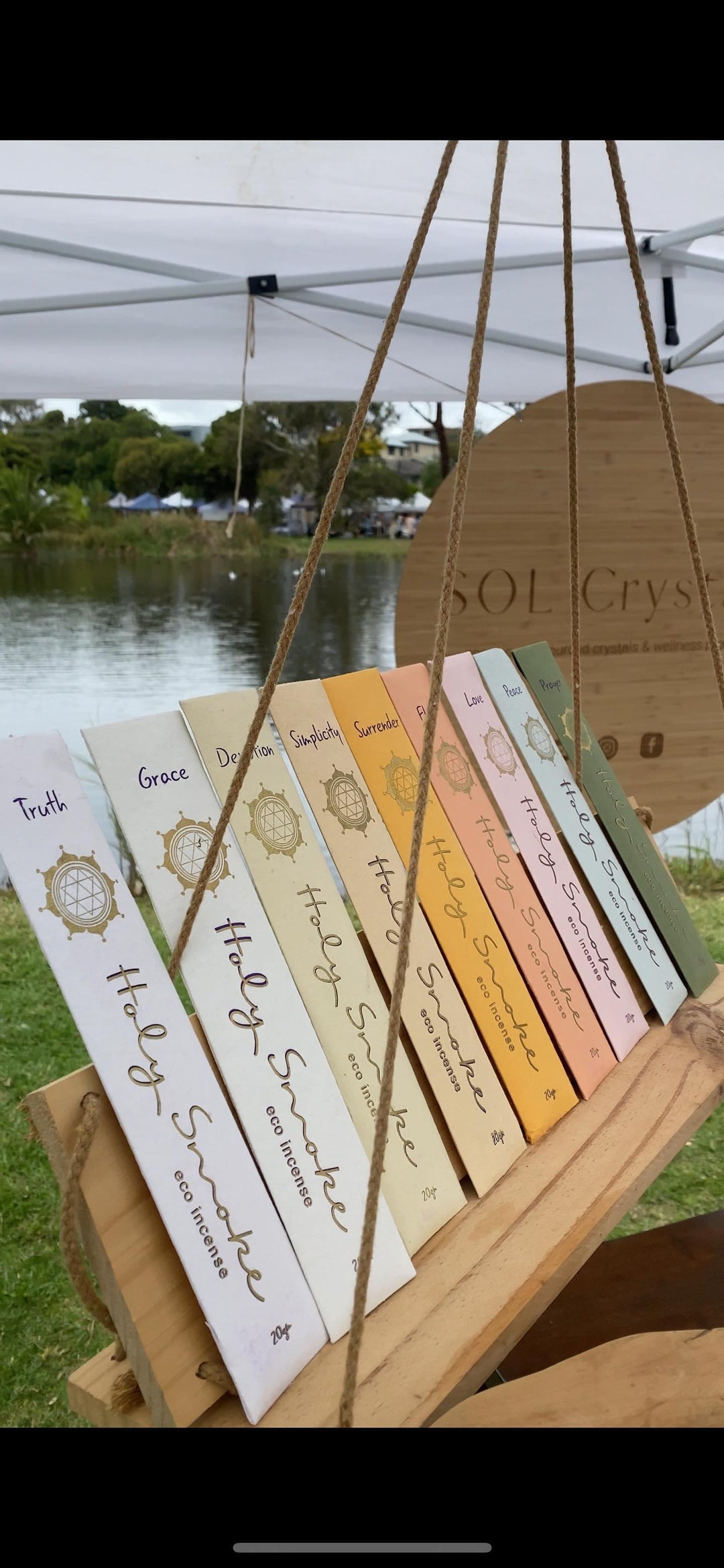 sol crystals
What attracts people to our stall most of the time is not the crystals, but the incense 🤍 The sweet waft of jasmine from the prayer incense burning or the woody notes of sandalwood in the love incense, gently shifting the state of mind of those who pass by.

Holy Smoke Eco Incense is my personal favourite incense brand, based in Australia. A mother/daughter duo with large hearts and brilliant minds, joining forces with their team in India who hand-make these stunning incense sticks - non-tox and divine 🌸

Transparency at the forefront of their business, they make the time to visit their Holy Smoke HQ in the small village of Sherpura (the location, a converted Haveli in a Rajasthani village) and are there to make a difference; providing job opportunities, understanding the culture/traditions, and getting to personally know and admire the people.

As you can see, there is no surprise as to why I adore Holy Smoke Eco Incense: a women-run, sustainable, non-tox, transparent, wholesome business. Every element paid attention to deeply.
West end happy herb
Here at West End Happy Herb, the Holy Smoke Eco Incense is highly recommended to customers looking for a non-toxic eco-friendly alternative to conventional incense.
The intentional plant-based blends share our holistic philosophy to health by enhancing emotional, mental and spiritual well-being.Customers are left inspired by the change in ambience and mood, created by the simple ritual of lighting a stick of incense.
Love is in the air (literally!)
Some of our best sellers are Truth, Grace, Love and Gratitude; all being important values that we strive to share through our interactions in store.
Thankyou for being a part of our revolution for healthier happier humans!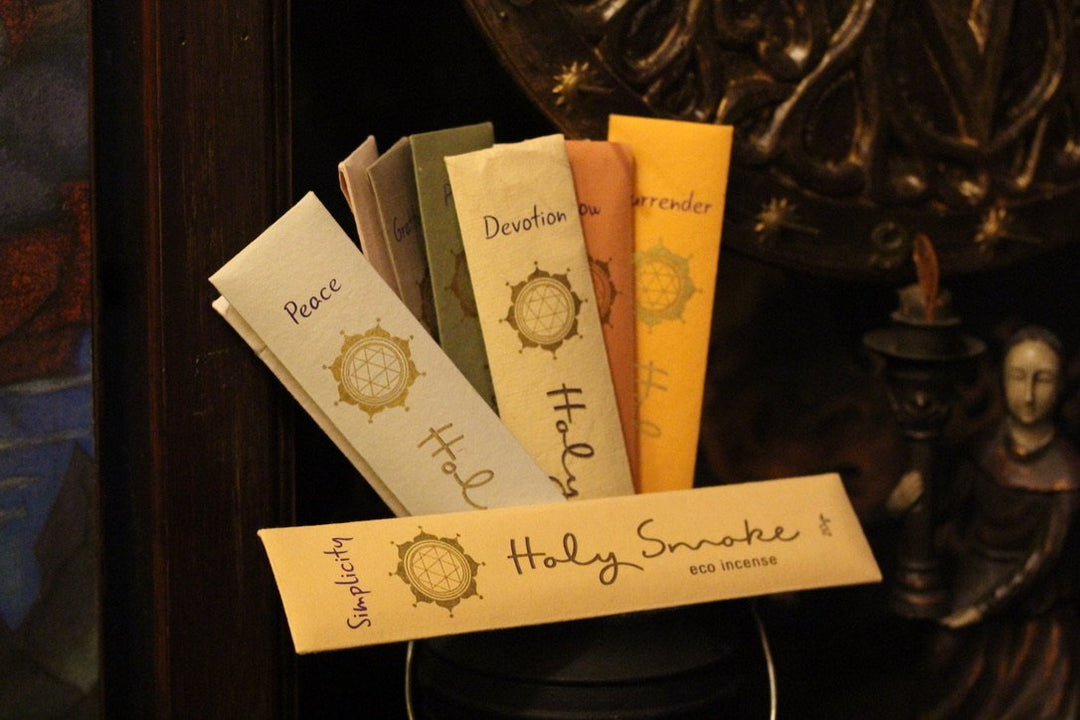 SPELLBOX MELBOURNE
The Holy Smoke incense range will invigorate your senses and inaugurate the chosen energy in to your home.
The scents are immense, without being overwhelming, and many a time when we have them lit in store customers will comment on their beautiful, mystical fragrance of which are true to their name.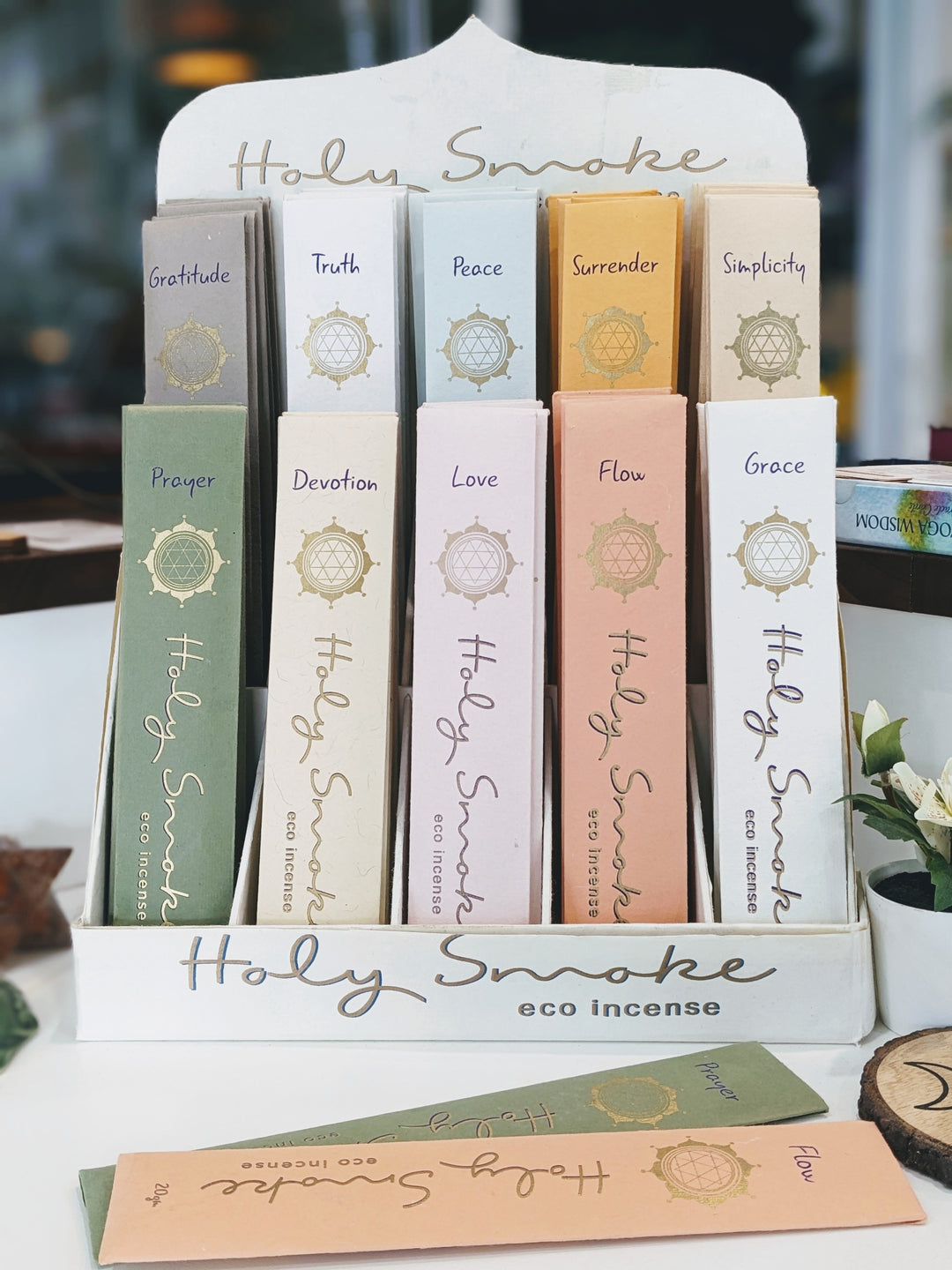 FLOW YOGA WEAR
I've been purchasing Holy Smoke incense from Deb and Marli since their market days.
I was setting up my own market stall and smelt the most divine smell in the air and followed my nose until I found them!
This incense has been a staple in my online yoga range ever since and is without a doubt the loveliest, most interesting and unique smelling of any incense I've used.
The story behind the making of the range just makes my customers love Holy Smoke even more. Such a small thing but with such a big impact.
Lots and lots of love for Holy Smoke and Deb & Marli!
'light the incense!
you have to burn to be fragrant'
Jalal a-din Muhammad Rumi